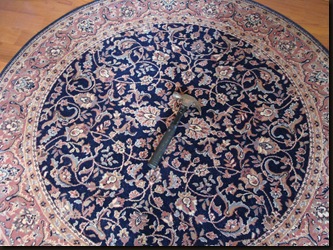 Do you see it?
I didn't.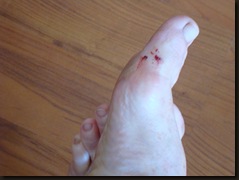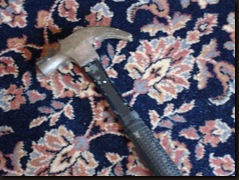 NOW I see it.
But he keeps doing this – leaving stuff around that will bite, trip, entangle or hit me in the head. And then he tells me I'm accident-prone.
Seriously, this hammer is lurking about-waiting to get me again.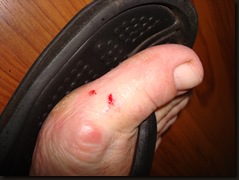 I think it liked the taste of my blood.
I may be accident-prone- but that doesn't mean he isn't out to get me.
OUCH!!!