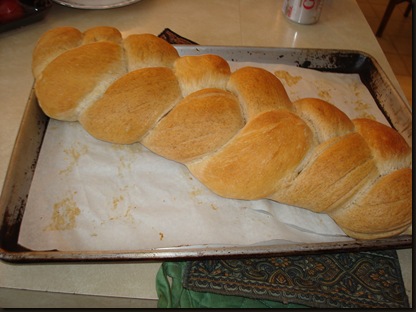 Aside from the actual loaf and the fantastic aroma and flavor- sourdough bread has virtue. It has a quality that may people lack- that of patience.
It is a humble sort of yeast- consisting of a mix of store bought and wild yeasts that have been gathered over many seasons. It eats only once a week or so, and does that in the cold and darkness of your refrigerator. It keeps within its boundaries most of the time and then goes to work as soon as you add it to flour and liquids. AND- for my present story- it raises slowly and surely in the cold when you don't have time to form it into a loaf and bake it right away!
I started making this bread early in the week. But finishing it just didn't fit into my schedule, so I placed the dough in a large cup, covered it securely and stuck it into the refrigerator to wait until I had more time.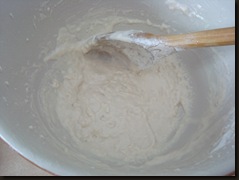 Mixing it up-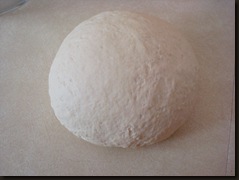 ready to go-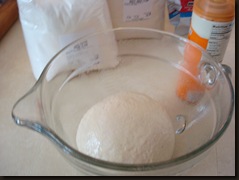 -ready for a slow raise-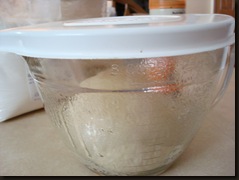 of three days in the fridge!
Three days was not what I had planned- but I've been so busy shopping and framing and gathering stuff to get ready for the next 2 weeks in Chincoteague that I kept punching it down when it got to the top of the bowl.
Then I finally made up a small batch of whole wheat dough and added it to the sourdough-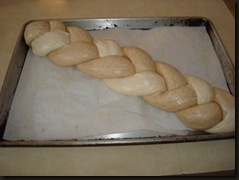 and then I braided it together and baked it.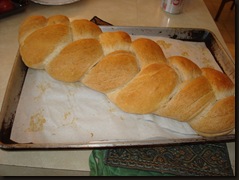 The flavor and texture of the sourdough improved whilst raising slowly in the cold. This is one of my BEST sourdough breads -EVER!
And all because of of its patient virtue.