My life is in fast forward.
Last Sunday, I woke up in Chincoteague-
we went on a tour of the Naval Academy in Anapolis-
and drove home in frigid temperatures through the hoar frost in Pennsylvania.
(AND I got to say hoar frost one more time! )
The week whizzed by- Dr.'s appointment Monday- then on to Columbus!
Three Aidan-filled days – then a quick trip to Grandpa's Cheese Barn and home.
A funeral on Friday-
Dinner at a young couple's home last night
(Thanks again Adriel and Belen)
And here it is Sunday, again!
The Naval Academy was worth a second mention- I got some great pictures of Meredith, Cynthia and Blythe- and I love the pictures from the Chapel in the Academy.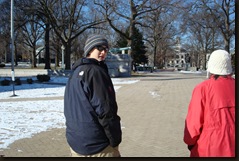 Here's a picture you won't see again- Meredith at the Naval Academy.
And LOOK- she's smiling!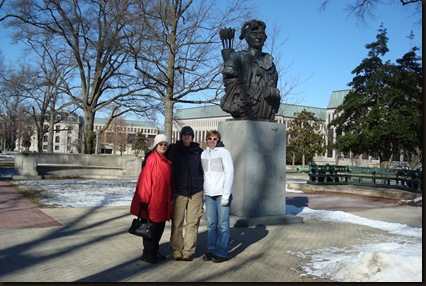 Here they are by the statue of Tecumseh.
And in front of the Chapel-
Which is really quite beautiful inside.
And here is a great shot outside-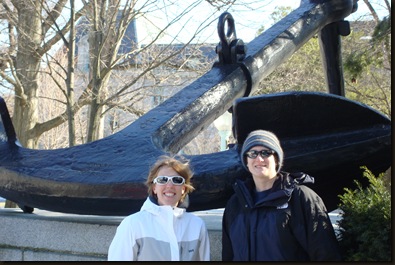 Of Blythe and Meredith in front of a huge anchor.
It is mid January! I have to kick everything into high gear just to catch up.
And, right now, my gears are grinding pretty slow.