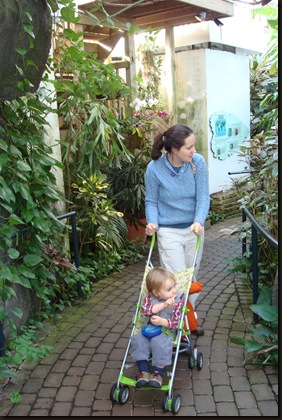 While in Columbus this last week, Willow and Aidan and I went to the Franklin Conservatory and enjoyed a stroll through the gardens.
It was really beautiful- the gardens are FULL of orchids- there were orchids everywhere!
And Chihuly art festooned all over the gardens! Flowering from the greenspaces,
Overhead in cave-like spaces,
In boats, and floating like big easter eggs in the greenery-
And then there was a lot of child interactive fun-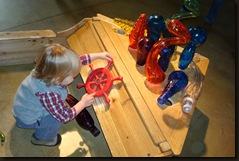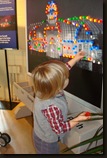 -AND-
The train village set up in the entrance-
where we spent a lot of time looking and ooh-ing and ah-ing as the trains went toot-tooting by!
We spent the entire morning enjoying the gardens and art- and Aidan played and looked at the ponds and trees and structures and we ALMOST forgot that Winter was still holding a firm grip outside.