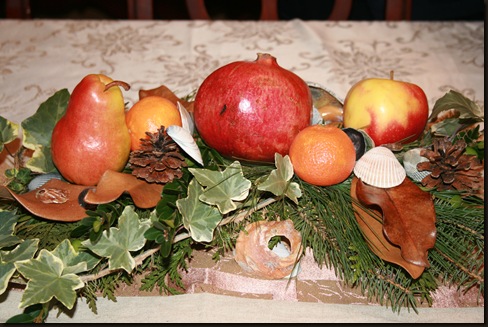 I made this up in about 15 minutes- tops!
It costs almost nothing- and you can make more than one and add your own special touches and interests.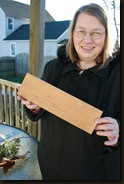 Start with a 12 inch piece of 2×4.
Pound in 5 -3 1/2 inch galvanized nails- one in the center and 2 diagonally on each side.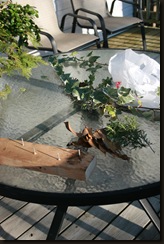 Gather up clippings from evergreen bushes,pinecones, shells, magnolia leaves, and 5 pieces of fruit.
Layer yo ur greens on top of the board- being VERY CAREFUL NOT TO IMPALE YOUR HAND ON THE NAILS! THERE ARE FIVE NAILS- COUNT THEM FIVE!!!
Then, starting with your largest fruit in the center ( I used a pomegranate, but a small pineapple or large apple would work just as well) add the fruit, impaling it onto the nails. It will hold your greens in place and is the focal point of your centerpiece.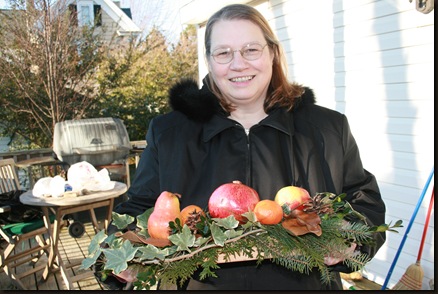 This also makes a wonderful hostess gift if you are going to a lot of parties!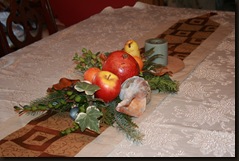 I added some candles and shells we picked up on the beach today- and we have a beautiful table for our Christmas Eve feast!