The picture currently up on the header is of a bread bear I made in
Oahu for Thanksgiving a couple of years ago.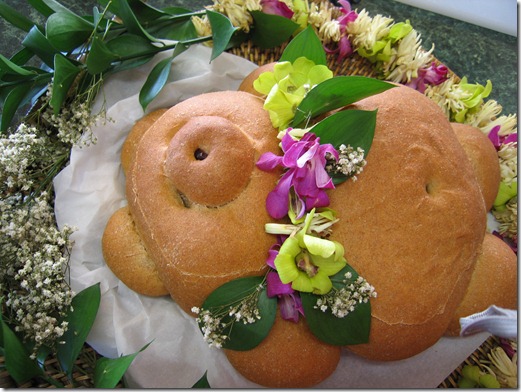 After I took this picture, I gutted him and filled the cavities with a spinach dip-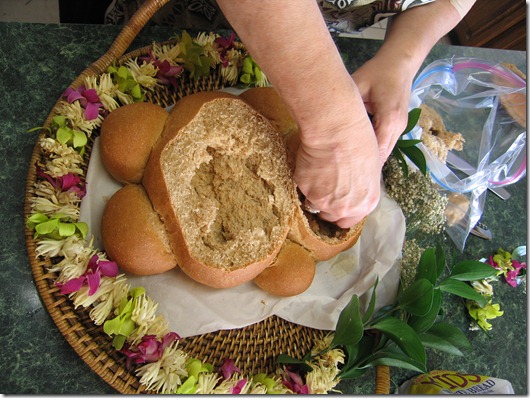 and we ate him up as an appetizer before our Thanksgiving meal.
We had so many leis around the beach cottage ( with all the arrivals for the holidays) that
I thought we should make one up for the bread, as well.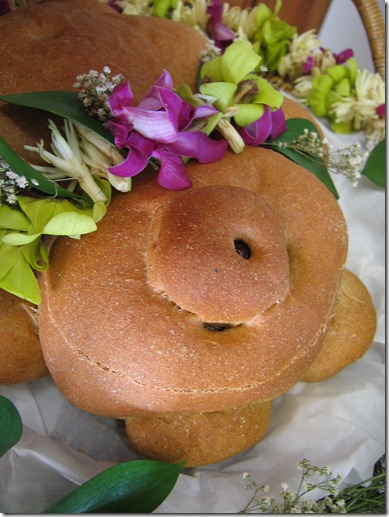 This picture on the header was one of several I tried to choose from to represent my blog.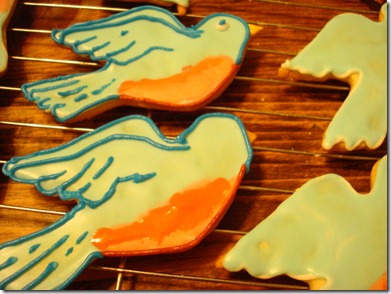 I was thinking of putting up some pictures of decorated cut out cookies-
But the bread bears won out- because I love to make these bears!
And I love to make and eat bread!
And because wherever I am- there will be home made bread!
Although I may figure out how to actually change the header picture myself-
and then I will put up different – seasonal pictures.
I am better at baking bread than doing technical stuff, though- so don't hold your breath!