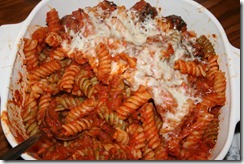 Sausage and fresh roasted tomato sauce on
3 color Rotini!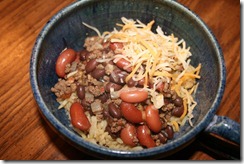 Turkey and black bean chili w/ fresh and roasted
tomatoes cooked into the meat.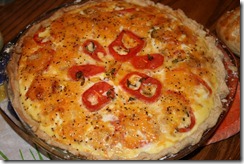 Tomato and cheddar pie (or quiche!)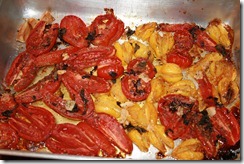 Roasted tomatoes and garlic with basil-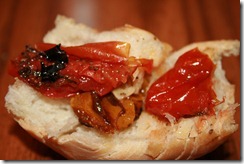 Spread on fresh made bread!  So good.
So far I'm keeping up with the tomatoes- but
then again I didn't go into the garden today.
I think I'm going to be roasting up another
couple of batches and freezing them for later
in the winter tomorrow!
Got any suggestions?