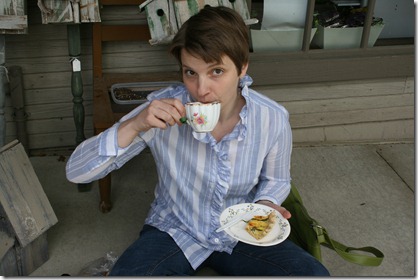 Allyson enjoying her tea and quiche!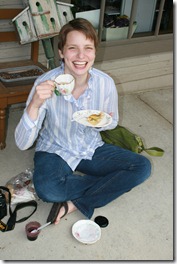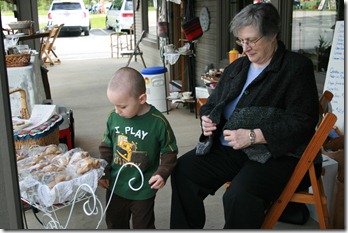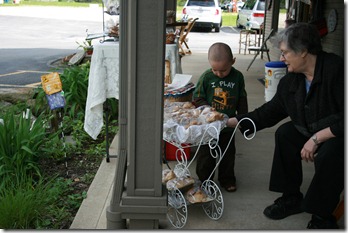 Aiden picking out his bread bear with a little help from Cynthia.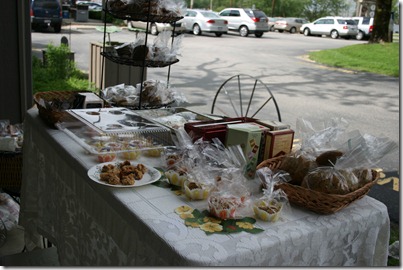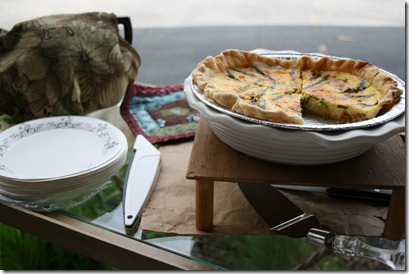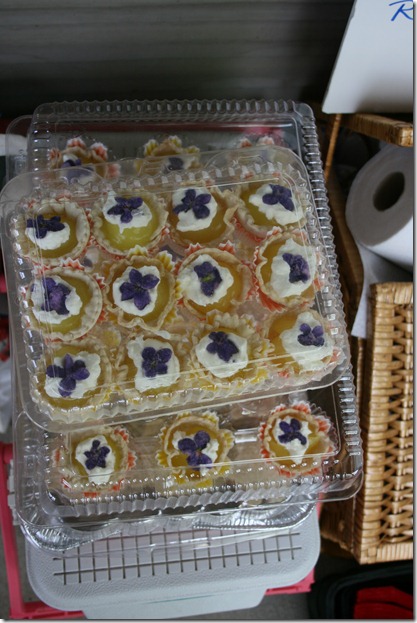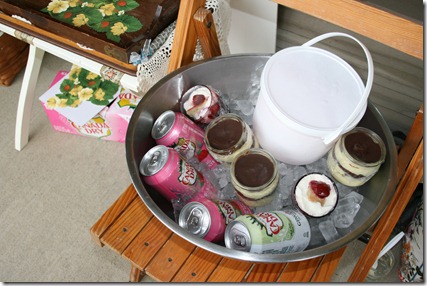 The tables laden with tea goodies to go.  And the Rhubarb fizz and Individual
trifles.
We made over $500 in donations and profits.  So –a successful venture!
I'm so glad the day started and ended with our nieces, Allyson and Elizabeth.
Elizabeth and her daughter came and helped us empty our inventory!
We met some very nice people, visited with some old friends, and re-
connected with a few people we hadn't seen in years.
Now I want to bake some bread for us and start preparing for our two
weeks in Chincoteague. 
( We had a short and busy visit with our son and his family in Columbus
on Saturday.  He graduated from Bexley Theological Seminary  and they
will soon be on their way to their new home in Long Island, New York.)
So- what did you do over the weekend?