I'm looking longingly out my window.
My orris root iris is blooming and I'd love to capture
it in first bloom- but don't have the time.
I know there are many other garden beauties
out there- but my yard is so wet walking
about feels like an adventure in spongeland.
And I really don't have the time.
Today, I'm  making the mini-trifles-
strawberry pie trifle- Boston cream pie- and
Key lime.  And the finger sandwiches- chicken salad
and hot pepper jelly on wheat- cucumber and boursin
cheese on French- and smoked salmon and hot mango
curry on sourdough peasant- ( these descriptions are
making my mouth water!)
I finished making the quiches yesterday, have the sausage
rolls made and frozen- ready to bake for tomorrow.
Here are some pictures-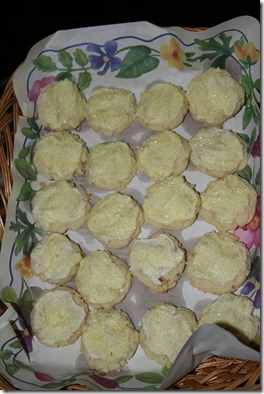 Lemon coconut dainties- awaiting a flower garnish.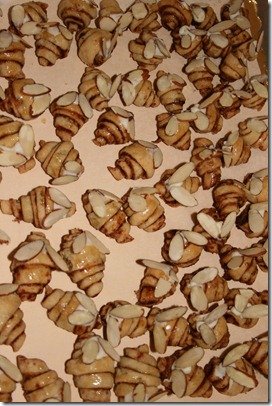 Cinnamon-almond honey bees!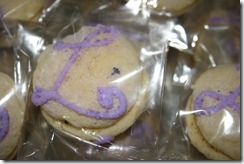 Lavender sugar cookies.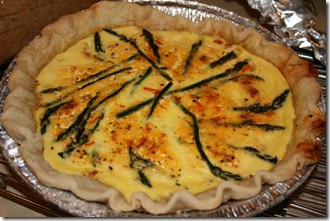 Carmelized onion, sundried tomato and asparagus quiche.
And I forgot to mention, I'm assembling the lemon curd and
crystalized violet tarts today.
I've got to go- I'll post better pictures and let you know
how the sale went later.
Let me know if you want any recipes!