I didn't take any good pictures today.
In fact, I just looked and I'm referring to yesterday as TODAY>
I haven't taken any pictures yet, today.
But I made two batches of biscotti- and they are good- really good!
I used the recipes from Celia, at fig jam and lime cordial– and the results are quite brilliant!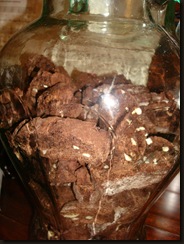 Double chocolate and almond- in the jar.
AND-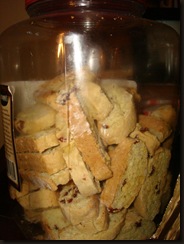 cranberry and almond, in the container.
I'm going to add white and dark chocolate layers- but I tried them with coffee this yesterday afternoon and they were perfect plain as well.
so, I'm winding up this day- headed for bed-
Here's a picture of the Christmas tree in my living room to say-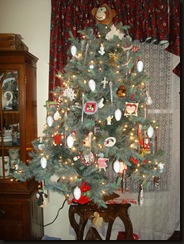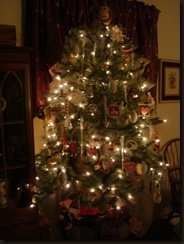 "Happy Holidays and goodnight!"