It was a beautiful day yesterday.
Deep blue skies…
friendly sunshine..
quiet breezes.
Delighted smiles,
wooden tables and chairs,
immobile ponies and frogs,
underground fountains,
and one very happy boy.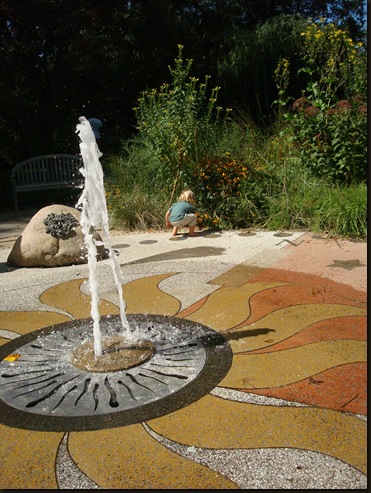 Small houses and hidden enclosures, stone walls and sandboxes-
and big red pumps that small boys can work-
Altogether an enchanting August afternoon.