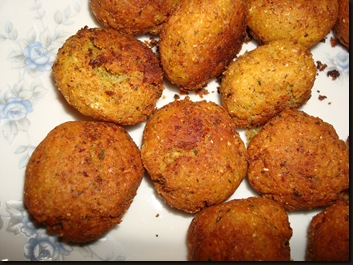 For the recipe see this post.
Basically, these are Lebanese hush puppies.
But if you like the flavor of chick peas, they are delicious- and much better for you than hush puppies.
Make a small ball and smoosh it gently- so that it cooks evenly.
I found that the recipe I used needed about 1/4 to 1/3 cup more flour, and I used chick pea flour so as not to take away the flavor.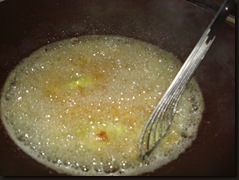 Using a slotted spoon, turn them over and fry on other side for about 5-6 minutes and then drain on a paper towel.
Serve with a cucumber and yogurt salad-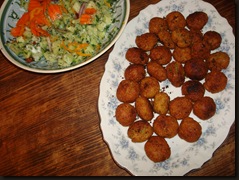 And dip into the sauce of your choice- I like tahini and yogurt- but you could use a baba ganoush or hummus dip or even a curry flavored sauce.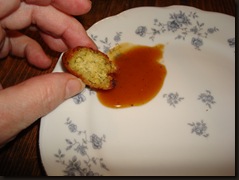 Whatever you dip them in- or even if you eat them plain, they are wonderful.