I've broken yet another teapot.
sigh.
You may have noticed that I have a lot of pots.
Guess why?
Over the years I have personally broken at least 5 teapots.
Jordan has inherited this slippy and awkward hand condition and has broken at least 3 ( I thought it was more like 5, but he says no.)
And I changed the curtains in my bedroom- which look very nice, thank you.
But all that up and down and stretch and pull has aggravated my arthritis and now I'm limping (slightly).
And, in case you hadn't noticed, my camera is not cooperating today- so no pictures of my sad and broken pot or my beautiful window dressings.
So, I'm taking a break – brewing some tea in another pot and going to have a cup of tea.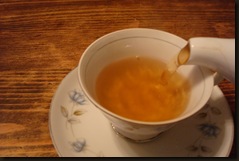 This is a picture from earlier this week. This is the pot I broke.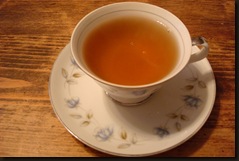 Sometimes, I just need a cup of tea.
Especially around 4-ish on a day like today.