It's Sunday, December 27th. We said goodbye to Grandpa and Jojo.
And then we went out to the lighthouse
and out to the beach.
And then for a quick stop to pick up some seafood at Ricky's-
which meant we passed the giant Viking on Ridge Rd.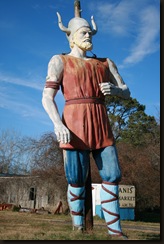 This morning in Chincoteague.