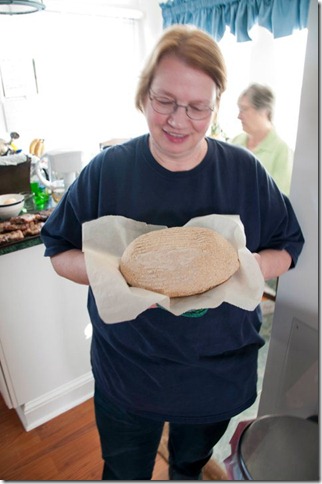 A huge thank you to Celia,of fig jam and lime cordial fame !
Celia had just gotten some bannetons to raise and shape her
breads, and when I rather effusively admired and drooled all
over them on-line, sent me one as well!
Here is my first effort.  It should have been a great success, but
I was rather forgetful along the way- let the dough raise too high
in the first raising, was a little too liberal in the rye flour dusting,
and then forgot to preheat the oven.  The bread was a whole wheat
it was delicious- but it doesn't look as great as I'd like!
I'm trying again tomorrow.
I just wanted to say thanks, again to Celia-
and give a preview of my new bread shape!