I have been making lots of bread since the new year started.  And playing around with recipes and methods- because I want the bread to be to my liking.  I don't really care too much about how it looks- I want it to taste and feel right in my mouth.  I'm looking for a slightly yeasty, stretchy dough similar to those I remember from my youth when we would get a loaf of Vienna bread from the bakery in Akron on the way home from church on Sunday.   That loaf never made it home.  We ripped off pieces and ate them in the car- oblivious to the crumbs on our Sunday dresses- passing the loaf from hand to hand and tearing off a chunk of crust and delectable crumb that stretched as we pulled it off.
I've been making bread since I was 18 years old and have only now come close to that
bread.
I love the bread I make- especially the sourdough- but like I said- the texture isn't quite right.  And I don't think it is about the recipe, either-  flour,yeast, salt olive oil and water- in varying amounts is what I'm using- usually with a cup or less of sourdough starter mixed in.
So if the recipe is good- then it is about the method.  And I've been playing about with using old dough ( which is adding a piece of yeasted dough that has been saved in the refrigerator from a previous bread session- this adds to the leavening process and brings a flavor akin to sourdough ) and adding to the raising times.  I've been doing two raises- punching the dough down and letting it raise twice before shaping and allowing the final raise before baking and those two have added up to being very close to what I'm looking for in texture.
I've been making these for years, but the addition of the old dough has made a significant difference in the crumb!
When pulling them apart there is that stretchy quality and that extra give upon biting into the roll.
Here is the recipe for the Italian rolls-  http://www.heidiannie.com/baking-day/   – you have to scroll down a bit to get to the recipe- I was rather chatty the day I posted this!  🙂
And I also found another recipe I had forgotten about-  I really like these bread sticks- but I had misplaced the recipe and hadn't made them for a while.  I'm going to post it here so I can find it later even if I misplace the card again!!!
These also have a very nice stretchy quality to them-they are delicious by themselves- great with a dip or pate` and freeze beautifully!
Ingredients:
4 1/2 cups flour
2 1/2 sticks butter
2 egg yolks
1 cup sour cream
2-3 tsp salt ( I like salt- you might want to use the smaller measurement)
2 tsp. dry yeast proofed in 1/2 cup warm water.
Method:
Bring all ingredients to room temperature, then mix all together in large bowl.  Depending on the flour and the type of day, you may need to use a little extra water- you are looking for a fairly sticky dough- but still dry enough that you can shape into a ball.  When you have a ball with all the ingredients well mixed, place on floured counter and cover with the bowl and let sit for 30 minutes.
Lightly whip egg whites until they are just frothy and set aside.
Roll out dough 1/2 inch thick, brush on half of the egg whites, fold dough and let sit for an additional 30 minutes.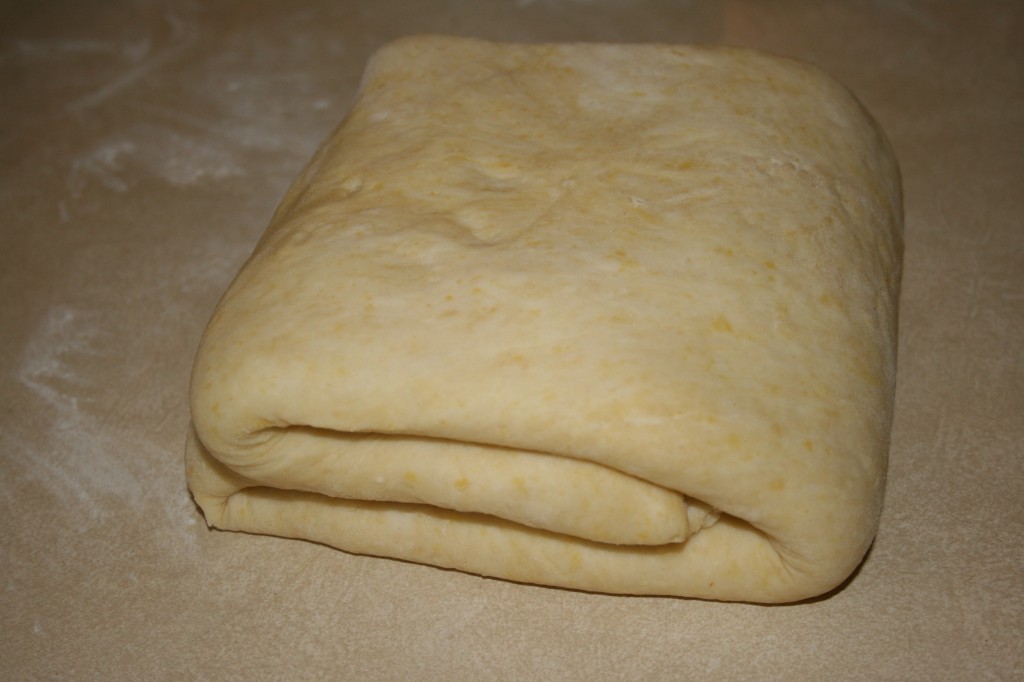 Roll dough out to 1/2 inch thick again and brush on egg white, add salt, cheese or seeds on top.  Cut into sticks , twist and place on baking sheet.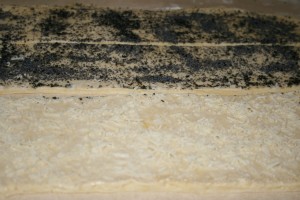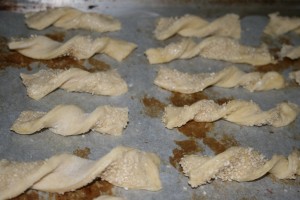 Bake at 350 degrees F until golden- about 15 minutes.